Penny For Your Fashion? – Cute Square Wallet
Hello Lovelies!
So today I wanted to share with you where I got my new wallet. I like to get a good deal on wherever I can, and I though this wallet had good style, and decent quality for it's price.
I got this wallet Here, from Ebay form a seller in China. I know it can be a little scary buying off of Ebay, as well as overseas, but that if you figure out what to look for you can get some good deals.
This wallet is square, and unzips open. I carry a large tote shaped bag, and I find this wallet is large enough to easily find in the tote, but still compact. It has a large pocket for bills, four credit card slots, a widowed ID slot. Also, my favorite feature, a close-able coin pocket! On top of that, it comes with a cute tassel on the zipper.
There are a few cons, or things I wouldn't mind being a little different.
One side has "Your Choice Miyin" printed on it in gold. I covered Miyin with two heart stickers, so it just says "Your Choice." I don't mind the random print. It's funny to me, and no one pays that much attention, but it is there.
When you open it up, the zipper could unzip a tiny bit more at the bottom so the wallet could lay flat when opened. You can still get to everything, it's just something a noticed.
It is made of faux leather. I'm guessing, over all the wallet will probably last as long as anything from Charming Charlies, or of that quality range. However I noticed there is a thin rubber like coating that finishes off the edges of the outside material. I'll have to see, but that will probably rub off in a few months. I've seen it happen with a few other items I've gotten. It's not very noticeable to me when it rubs off, and for a ten dollar item it still think it's a good deal. 🙂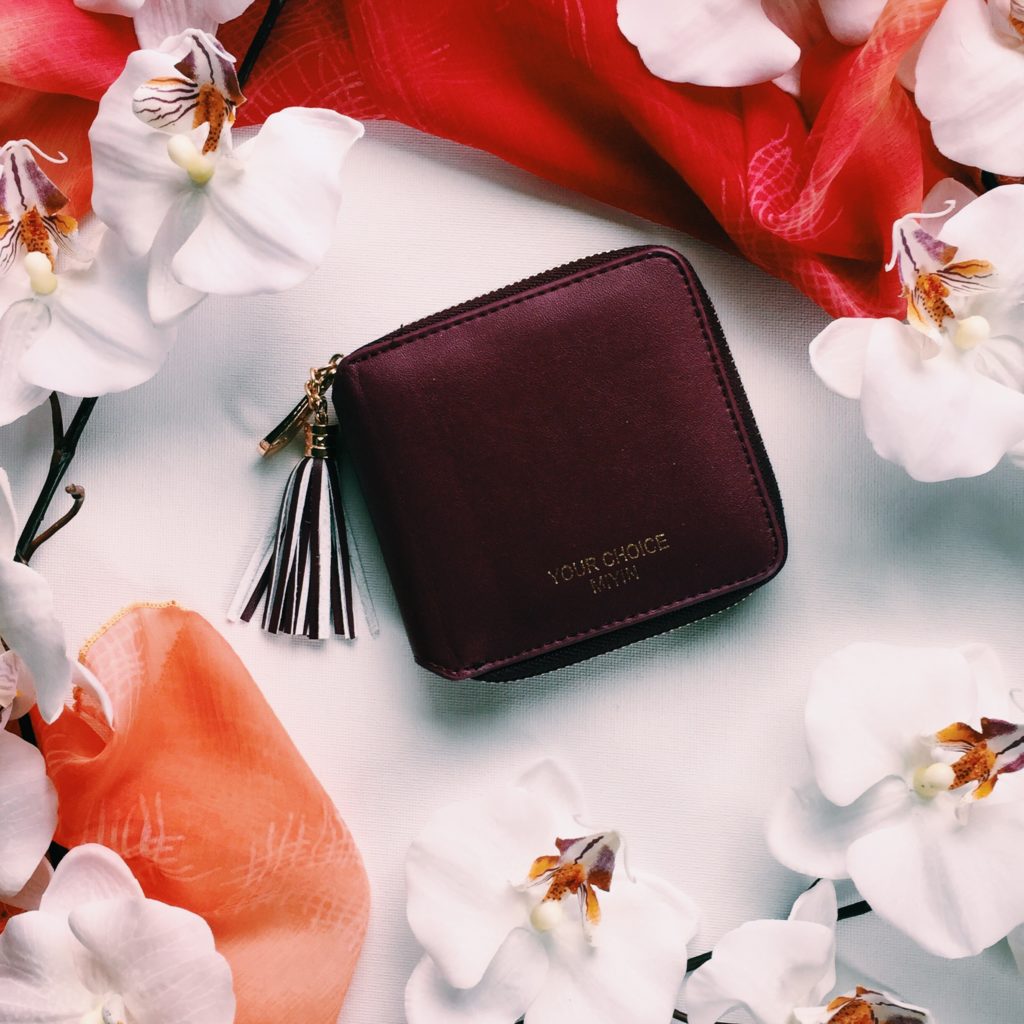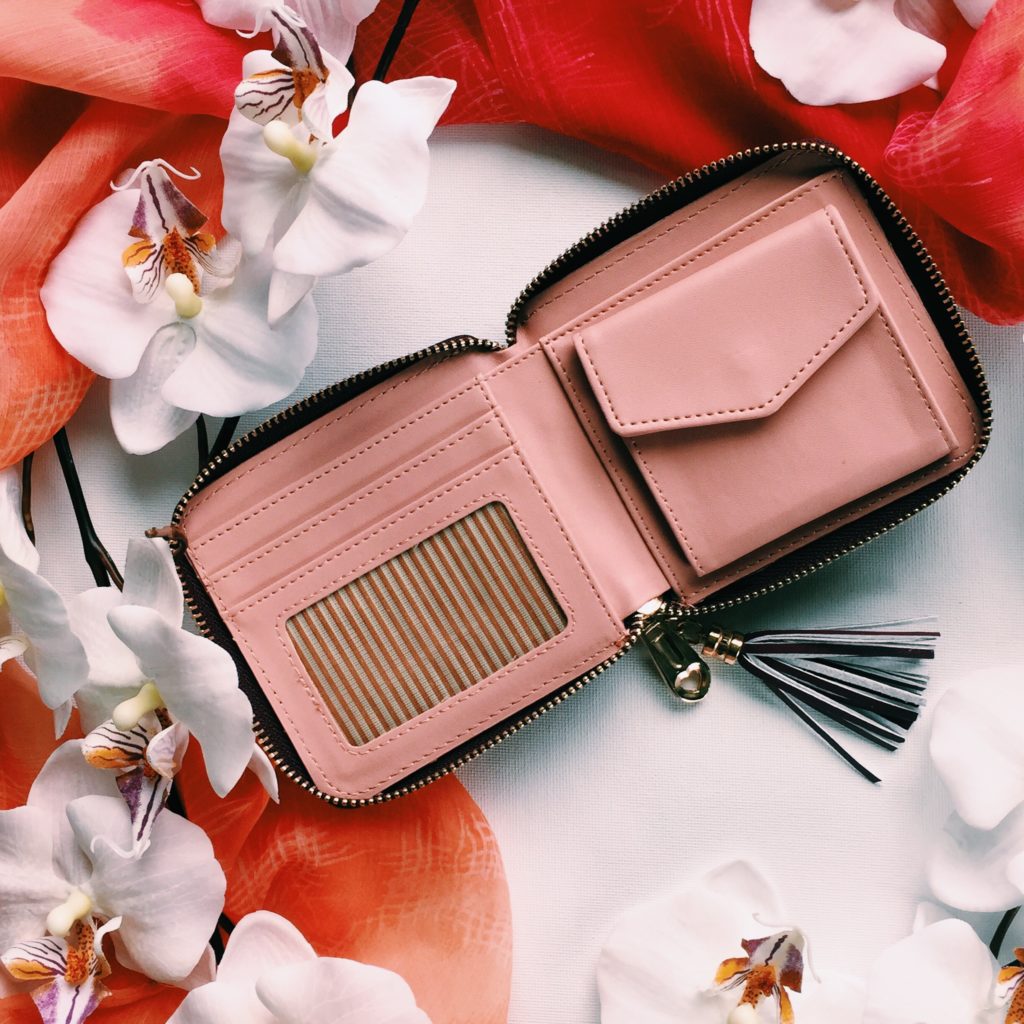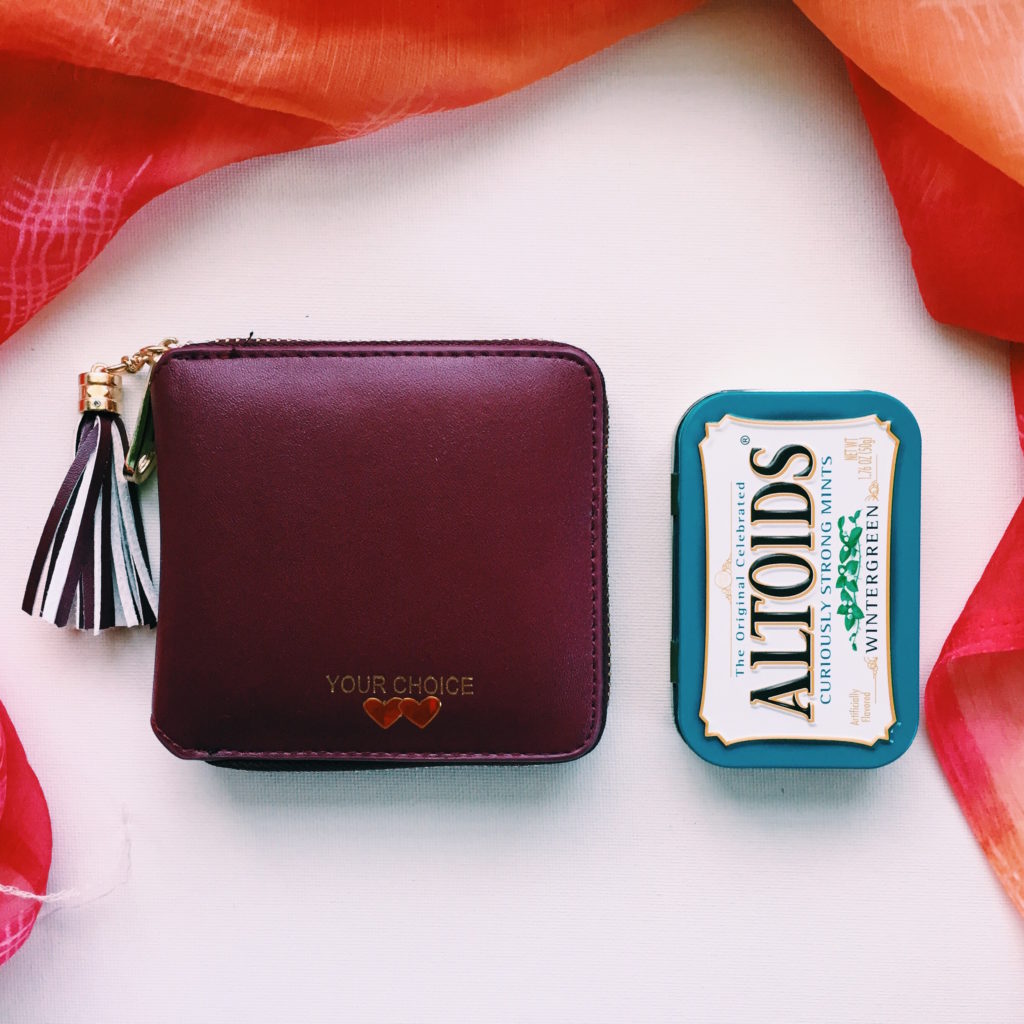 Anyway, if you where looking for a new wallet, while on a budget maybe this gave you one more option. Haha
Have a great day! 🙂
Abby