Snail White Cream Review in English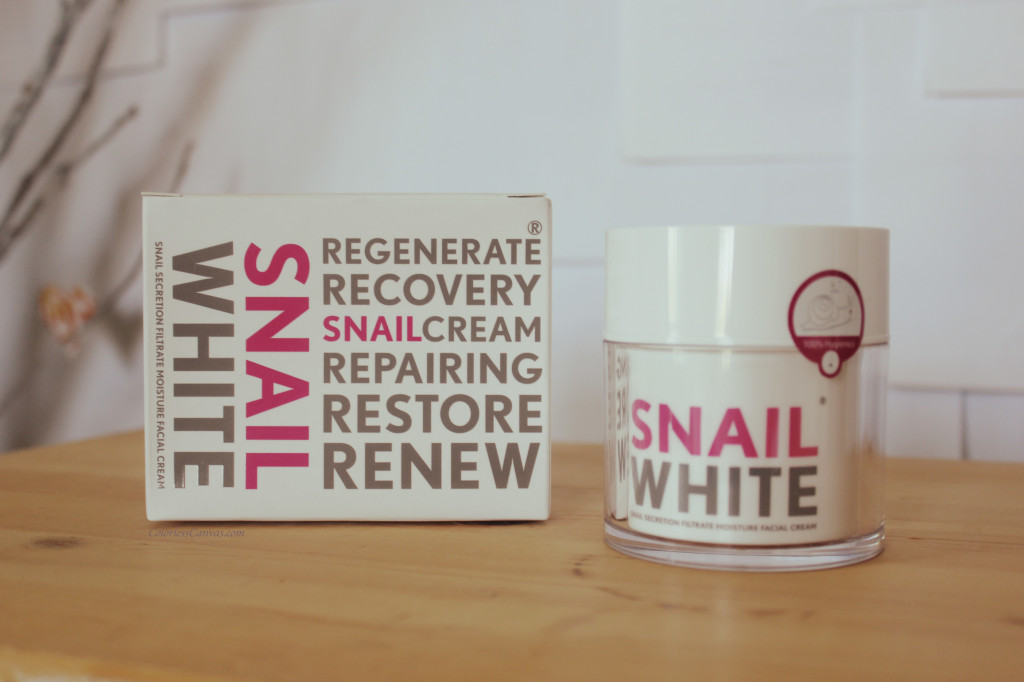 Hey there! 🙂
Today I wanted to bring you a blog about my trial of Snail White Cream.
I did a video on my youtube channel about my first impression of it towards the beginning of the year. I meant to do a follow up video about how my use of the product went, but a lot of life got me distracted, and I was never happy with any of the footage I did record. (Trust me, I'm Very awkward. Haha)
I had gotten a few comments asking me how it the product went, so I decided for the moment I will write you a blog. So lets get started. 🙂
I like the Snail White Cream. I have tested it out for a good two months now. I have very sensitive skin and it did not cause any breakouts or irritation. It also added a little moisture to my skin. I wouldn't say it's a cream to replace anything in your normal moisturizing routine though. It also seemed to strengthened my skin. For example, I use St. Ive Peach acne scrub. It has exfoliating beads in it, and I use it 3-4 times a week. You're always a little red after exfoliating. However, after using the Sail White Cream, I seem to be less red after using the the St Ive's scrub.
Now, on to what I think everyone really wants to know about. How does this product do with fading acne scars?
A little background, I still have acne, my scars can get pretty dark, and I'm not the best at letting things heal like they should. Despite all that, I do think this cream gave my skin a boost and help fading some of my scars . It didn't completely get rid of some of them, but they were pretty deep. This cream is pretty liquidity, so not something you could use as a spot treatment. Also, the formula is too gentle. I found that it seems to help you skin as a whole, and in turn that helped with the scars fading.
In honesty, I wasn't super impressed with the results regarding scar fading. The Results were good, but not exactly a miracle cream for me. I was more impressed with what it did for repairing my overall skin. For that reason, I might actually repurchase this product. It's a splurge for me ($35-$50 on Ebay) so I wouldn't use it all year long. I would buy it after Winter to help heal my skin after all the cold, dry, air exposure.
I'm going to put a before and after pic at the bottom of the post. No makeup and after a breakout, so a little scary. 😉 haha …But I wanted you to get an honest idea of my results.
Now since this is an overseas product I do wish I could see an ingredient list…that was in english. Haha Even though this cream was fine on my skin, I've recently been trying to do more label reading to check what I'm putting on, and letting soak into my skin.
The Rundown
Gentle on skin
Helped heal and strengthening skin
Not a cream the will give you photoshop results on scar fading, but still helped a lot.
In general, I would buy it again for after winter skin repair. But since there is no easily available ingredient list that is a big con for me.
Hope this helped everyone looking for an english review of the Snail White Cream.
If you have any questions, please feel free to leave me a comment. 🙂
Have a lovely day!
-@bby